UN Helps Protect Ukrainian Refugees from Human Traffickers
Ninety percent of the refugees from Ukraine – millions of people – are women and children, including unaccompanied minors. UN Deputy High Commissioner for Refugees Gillian Triggs warns that this group of internally displaced persons is the first to be targeted by traffickers and other abusers.
The Office of Refugee Affairs, Triggs said, is doing everything possible to warn Ukrainians forced to flee the war. "So far, fortunately, there are few such cases, but we urge not to relax," the UNHCR spokeswoman said.  She said criminals may try to take advantage of the vulnerable situation of people who have been left overnight without a livelihood and lure them into a trap, promising free transportation, a roof over their heads, a job or some other assistance.
We witness the generosity and solidarity with which residents of neighboring countries welcome Ukrainians. We must also remember that people need to be protected from abusers.
Human trafficking takes many forms – it can be sexual exploitation, forced labor, begging, involvement in criminal acts, and any other bondage. The best weapon is education: Refugees need to know that they can be preyed upon. Governments have a responsibility to ensure that those arriving are registered and identified, and to provide protection. UNHCR and partners are supporting the authorities in this difficult process – we are talking about an unprecedented mass influx.
"We observe the generosity and solidarity with which people from neighboring countries welcome Ukrainians. We are encouraged by these acts of kindness, but we must also remember that people must be protected from malefactors," stressed the UNHCR representative.
We have already written about the Blue Spots set up by UNICEF at the border – centers where refugees with children can rest, eat and get counseling. Moreover, in Ukraine, UN agencies educate the population, distributing brochures and other informational materials that contain warnings and advice on how not to get caught in the skillfully spread networks of criminals. Local authorities, nongovernmental organizations, and the press are also involved in educational efforts.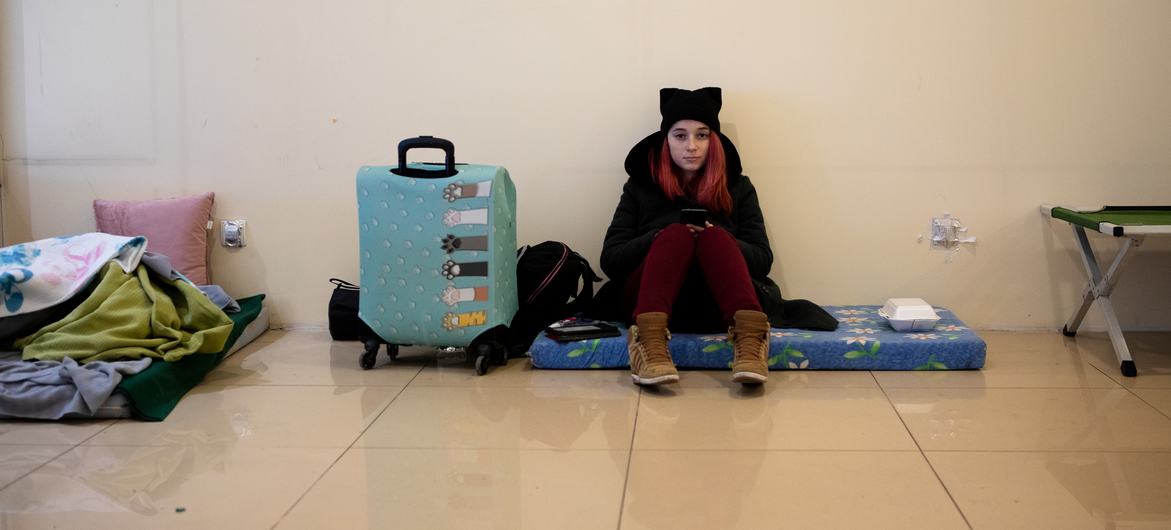 UN spokesman Stephane Dujarric told a briefing in New York on Tuesday that amid the fighting, "the fastest-growing migration crisis in recent history" continues. The number of internally displaced persons has now reached 7.1 million. Another 4.6 million have crossed borders to seek asylum in other countries. And another tragic indicator: two-thirds of Ukrainian children have been forced to leave their homes.
Source: un.org