How Ukrainian refugees survive in Hungary
Bullying, unemployment and poverty are what Ukrainian refugees in Hungary have to face. On an official level, the country welcomes refugees, but in reality the system is only designed for short-term admissions. As a result, only one in four wants to stay, and one in 30 wants to stay for a long time.
"A man in his 50s and 60s […] in a shop started shouting – excuse the expression – yukranian kurva, go-go. Rasha gud. And he takes a bottle out of his pocket and shows me – I'm going to smash it. And he'll come at us with the bottle," Polina told the BBC's Russian Service.
She arrived in Hungary with her retired mother and 13-year-old daughter from eastern Ukraine, where the Russian army is now advancing. Neither she nor her family knew they were fleeing war with Russia in the most pro-Russian country in the EU.
Polina chose Hungary, thinking Poland was overcrowded. She says that Hungarians help as much as they can, but "not everyone is welcome".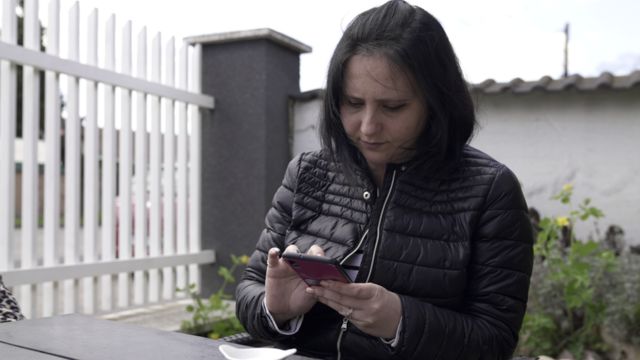 Polina and her mother and daughter came to Hungary from eastern Ukraine
"I was given advice that it was better to tell my children not to tell them who their father is and what he is fighting for," says Anna from Kiev. – It was not clear whether it was for Ukraine or helping America. I told myself and this man that I would not lie to my children, and we are proud that our dad is defending our country.
Anna got to Hungary by accident: "We just got on a train that was going somewhere.
Hungary, unlike its Eastern European neighbours, refused to support Ukraine with weapons or transport them across its territory. Prime Minister Viktor Orban called Ukrainian President Vladimir Zelensky his opponent, agreed to pay in rubles for Russian energy resources and opted for neutrality in the war.
"This is a war between two big countries, and it is very close to us. We have to stay out of it. The opposition wants to drag Hungary in, we are going to the elections to stay out of it," Orban said on the eve of parliamentary elections on April 3. He won the election and became prime minister for the fourth consecutive time.
Meanwhile, Hungary borders Ukraine and has become the third country after Poland and Romania to accept refugees. Nearly half a million Ukrainians have entered here.
Some say they are welcomed as relatives, while others speak of unbearable conditions, ranging from domestic clashes and poverty to banal misunderstanding among the local population about what is happening in Ukraine.
"Russia has deployed peacekeepers".
"Here, as in Russia, information is limited. A lot of people ask if it is really true that we have an internecine war and Russia has sent in peacekeeping troops," Pauline continues. – At first they are so distrustful: how could it be? They are told and shown quite differently here. But then, when you start explaining things to them, people get used to it. Well… it's hard to assimilate new information.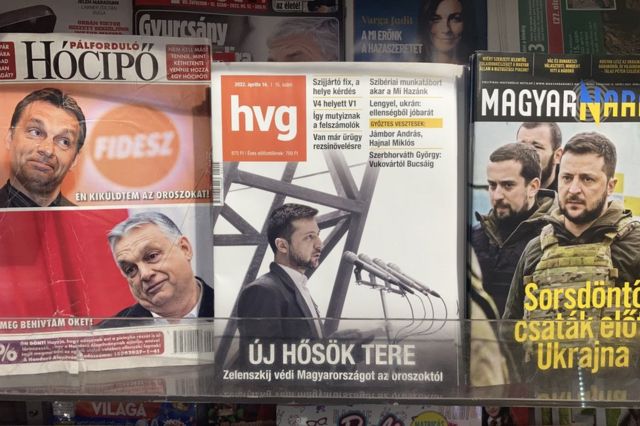 По оценкам International Press Institute, большинство венгерских СМИ подконтрольно правительству – напрямую или косвенно, независимой журналистики в стране почти нет, оппозицию не допускают до эфиров на общественном телевидении. По сообщениям IPI, доходит до слежки за независимыми журналистами при помощи печально известного ПО Pegasus.
Популярность линии правительства по украинскому вопросу чувствуется на улицах Будапешта – люди либо отказываются говорить о войне, либо сохраняют нейтралитет.
"Случиться может что угодно, это война. Мы из истории знаем пример того, что происходит, если ты против России. Во время Второй мировой войны Венгрия была врагом России, и случилось то, что случилось. Наша столица была полностью разрушена", – говорит Русской службе Би-би-си Кристиан.
В итоге венгры готовы помогать беженцам, однако далеко не в том объеме, как в других странах Восточной Европы.
Уехать могут не все
Большинство украинских беженцев, с которыми мы говорили, старается игнорировать политику или относиться к ней с пониманием.
"Думаю, что Орбан – тоже жертва неких обстоятельств, – сказала Русской службе Би-би-си Анастасия из Киева. – Он играет в дудку своего избирателя, который не хочет, чтобы цены на бензин и продукты повышались".
Тем не менее, Анастасия собирается перебраться в Германию и говорит, что дело в родителях, которые приехали с ней из Украины: "Хочется уже отделиться".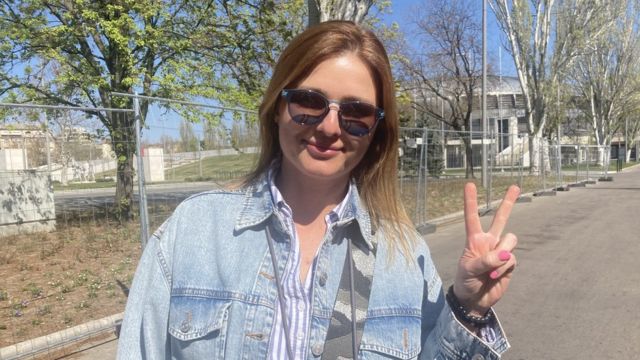 Анна говорит, что на политику внимания не обращала, потому что была занята решением насущных проблем. Во время нашего разговора она собиралась домой в Киев. Говорит, муж попал с фронта в больницу.
Однако уехать могут не все. Полина не хочет жить далеко от границы, потому что при первой возможности вернется домой: "Если мне скажут, что сегодня война закончилась, у меня уже сегодня будет билет". Ехать сейчас она не может.
Если в Киеве становится спокойнее, то в ее родном Северодонецке ситуация может стать критической в любой момент. Полина также старается игнорировать бытовой буллинг и обустраивает жизнь в Будапеште – выбора у нее нет.
Сейчас ее родной город зажат между территорией, подконтрольной российской армии, территорией, подконтрольной самопровозглашенным "республикам" в Донбассе, и территорией, на которой продолжается наступление.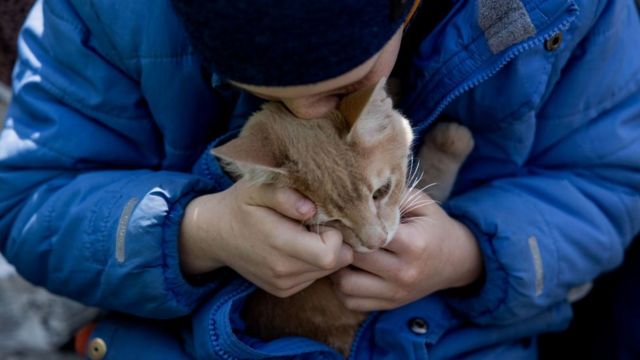 "Эвакуационные автобусы мы ждали, лежа на асфальте под обстрелами, – рассказывает Полина. – Лупят по жилым кварталам, посжигали базы, стреляли в очереди за гуманитаркой, стреляли в очереди, когда еще какие-то магазины были открыты".
У Полины есть родственники в России, Латвии и Дании. Однако ехать к ним семья отказывается – родственники поддерживают российского президента Владимира Путина.
Источник: bbc.com