New rules introduced in the UK will allow Ukrainian refugee minors to enter the country unaccompanied if there is an eligible family willing to take them in.
Until now, some 1,000 Ukrainian teenagers have been in limbo because they have not had the escorts required under the terms of the Homes for Ukraine programme.
Among them is 17-year-old Valya, who has had to spend several months alone under the bombing in Ukraine.
According to Valya, who is already on her way to Britain, her parents will be happy to know that she is now safe.
She left her native Kherson when heavy fighting broke out there, hoping to make it to the UK, where her family was ready to welcome her.
Like hundreds of other Ukrainian teenagers, she applied under Britain's Homes for Ukraine programme, which accepts Ukrainian refugees on the condition that locals provide them with accommodation for at least six months, but the conditions were silent about the minors being required to have an adult chaperone.
She was eventually denied a visa because the Home Office changed the rules and required that minors under 18 must be accompanied by a parent or a trusted adult on the trip. Another possibility is that the teenager was travelling to Britain to be reunited with them.
Unfortunately for Valya, it was too dangerous to return to her parents in Kherson, but even there, where she was left alone, there were constant air raids, so that her physical and psychological condition only worsened.
The girl's lawyers insisted that she had applied even before the rules had changed and that she should be granted a visa.
And now, just on the eve of an expected change in the rules that will allow many teenagers to come to Britain unaccompanied, Vala was finally granted a visa and will soon be welcomed by a British family.
However, only those teenagers who have already applied under the programme will benefit from the rule change. For security reasons, their British sponsors will have to be either relatives or well acquainted with the parents of Ukrainian teenagers.
Exceptionally, teenagers will be allowed to stay with an unfamiliar family with whom the original contract was signed, but this will require additional checks and approval from the government and local authorities.
It is thought that teenagers will find it easier to apply because they do not need the same support as young children.
According to a UK government spokesperson, authorities are now looking at the possibility of additional admissions for children and teenagers under the Homes for Ukraine programme.
"We have a responsibility to keep children safe and, as the public rightly expects us to do, we have put strict rules in place to protect them when they arrive in our country," a government official said.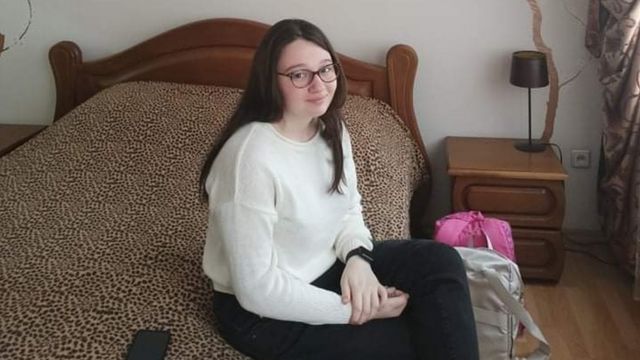 Meanwhile, teacher couple Rhian and Sam Chilcott are preparing to finally meet Valya, for whom they prepared a room months ago.
Every day you wake up feeling that this moment is coming, and every night you go to bed with a heavy heart," says Riane, who sees the whole process of accepting refugees as one big bureaucratic hurdle to overcome. – But today is the day, and I won't go to bed with the feeling that I've been cheated again.
Source: bbc.com