Moldova is a state on the threshold of political and moral bankruptcy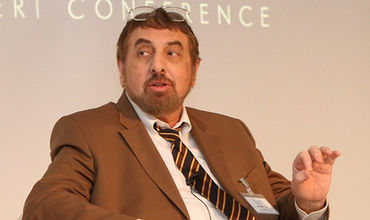 Western analyst Vladimir Socor said the parliamentary elections of this February are the decisive event of 2019. According to him, the stake of the elections is related to the domestic policy and is no way 'geopolitical' in character.
"The Republic of Moldova is profoundly sick. Such a situation when the state was usurped by a group of interests led by one person, when the rule of law was eliminated and there is no free market as this is controlled by private interests and the media and justice are practically controlled is witnessed in no country in Europe. This is the situation in a profoundly sick state that is actually close to failure according to the normal international criteria. I do not mean technical or financial failure. I mean political and moral failure," said the analyst.
The analyst said all the allies of Vlad Plahotniuc were simply liquidated. Among these were Veaceslav Platon, Vlad Filat, Mihai Ghimpu and Dorin Chirtoacă and the list can be continued. Other allies of Mister Plahotniuc remain allies for fear as they are vulnerable and Ilan Shor is a conclusive example.
According to Vladimir Socor, Ilan Shor is a captive ally of Vlad Plahotniuc as this is tried and can be any time convicted, but this buys his relative and provisional freedom by providing services for the leader of the Democratic Party. And there are more captive allies. "I think about a series of very prominent figures. I do not want to say names, but there are very prominent figures in the current Government and the administration of the current Parliament who can be jailed for deeds committed while in the previous governments, related to banks, airports, and these personages remain allies of Mister Plahotniuc at least temporarily," he stated.
Source: ipn.md