Justice controlled by Plahotniuc took most criminal decision against democracy
The leader of the Party "Action and Solidarity" Maia Sandu said that by the decision not to validate the seat of the mayor-elect and the outcome of the local mayoral elections, the justice controlled by Plahotniuc took the most criminal decision against democracy in Moldova – it violated the citizens' free and democratic option. "Today they spit at and stepped onto what we still had valuable – our vote," stated the politician, being quoted by IPN.
"By today's unprecedented decision, Plahotniuc wants to show that he doesn't care about the people, that he decides in this country. He decides who wins and who loses. But we will defend our vote as this is the only weapon against dictatorship that remained to us. We firmly tell the usurpers – we will defend our vote at any cost," Maia Sandu wrote on her Facebook page.
After several hours of deliberations in the evening of June 19, the Centru branch of the Court of Chisinau municipality didn't validate the results of the new mayoral elections in Chisinau. Present at the court, mayor-elect Andrei Nastase, who heads the Party "Platform Dignity and Truth" (PPPDA), told the press that this is a perfidious game orchestrated by the current government, noting the decision of the ordinary court will be challenged.
A large protest was staged in Chisinau after the court on June 19 invalidated the outcome of the mayoral elections and the seat of mayor of Andrei Nastase. The people gathered in front of the Chisinau City Hall at 5pm, carrying placards with the words "Stolen Vote", and later marched to the head office of the Democratic Party (PDM)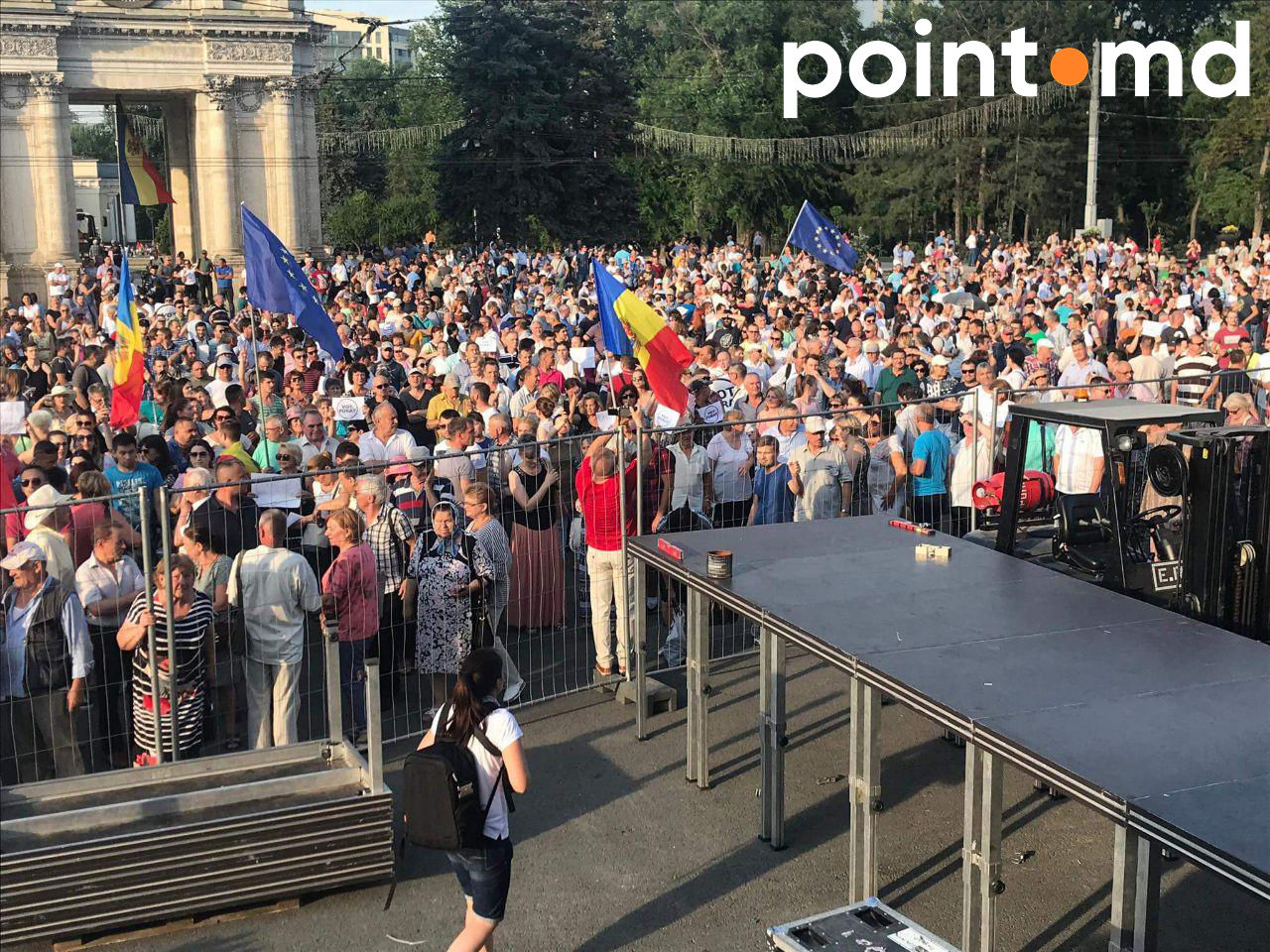 "I am very concerned about the invalidation of local elections in Chisinau." This was the first reaction of the EU ambassador in Chisinau, Peter Michalko, following the decision of the Chisinau court on elections, published on Tuesday, around 10 pm