Leanca, Pettit, Timofti and Galbur comment on Trump's victory and how it will affect Moldova
Donald Trump's unexpected victory could signify that the world is on the threshold of major changes, believes chairman of the Committee for European Integration, Iurie Leanca. The official declared for Deschide.MD that the change of US ruling party will mean a revision of world relations.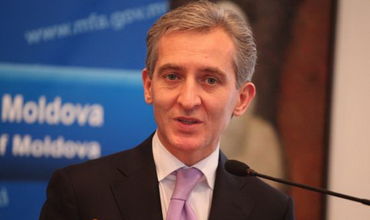 Iurie Leanca said that, in particular, will be affected the international trade and on short-term will likely be a reset of relations with Russia. As for the relationship between Moldova and USA, the official says it will depend on Washington's relations with the European Union and Moscow.
At the same time, Iurie Leanca pointed out that the change of the ruling party means change of several people in key-positions, including the Department of State. "Some have estimated that usually are changed around 10 thousand officials." If you ask me, specifically, about Victoria Nuland, I would say that she was the only one who could communicate with most Republicans, but let's see if she remains in office.
Iurie Leanca concluded that the European Union is now in a phase of reflection. "We shall see whether Trump's victory will strengthen the EU states, or will have other consequences".
In turn, the US ambassador, James Pettit, who organized this morning a reception, declared that the United States will continue to support Moldova in implementing the reforms, no matter the results of US presidential elections.
"We are celebrating the democracy and the democratic process. Regarding our results with Moldova, there will be no changes. I believe that the support given to Moldova until now will continue," declared USA ambassador to Chisinau, James Pettit, cited by Publika TV.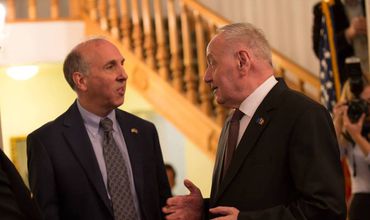 "I hope that the US attitude regarding Moldova will not change, we appreciated very much the help and the support of United States, no matter the presidents, since the declaration of our independence until present we received a help of 1.4 billion dollars," said the president of Moldova, Nicolae Timofti.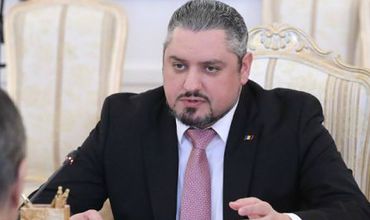 "The United States are one of the main supporters of the democratic way, of the transition in Moldova, from a former soviet state to a independent and sovereign state," declared the foreign minister Andrei Galbur.
Source: deschide.md