UN ready to name nearly 6,000 victims of war crimes in Ukraine
Several countries and international organizations, including the UN, have pledged to do everything possible to bring to justice all those responsible for war crimes during Russia's aggression against Ukraine.
The UN High Commissioner for Human Rights, Michelle Bachelet, said that the victims and their relatives must be compensated for the harm and tragedy they have suffered.
She said the UN has so far recorded and confirmed by name 5,939 civilian casualties, including 2,787 dead and 3,152 wounded.
"The real numbers are much higher and my office is working to establish them," Bachelet stressed, adding that most of these people were victims of the use of weapons of mass destruction in densely populated areas, be they artillery shelling, missiles or bombs.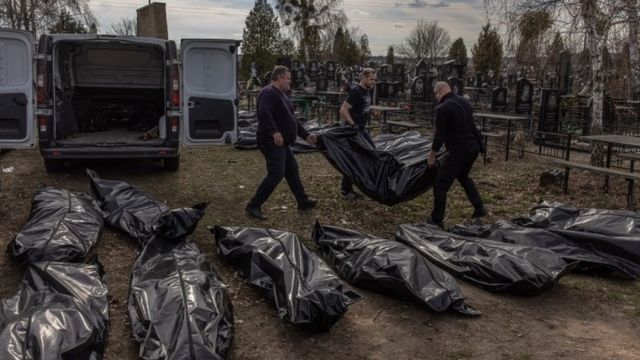 Ukrainian Prosecutor-General Iryna Venedyktova said via video link that she had opened more than 8,000 cases of violations of the rules of warfare.
And International Criminal Court (ICC) prosecutor Karim Khan said that 43 countries – a record number – had filed allegations of violations of the laws of war in Ukraine.
"The law is the same for all parties to the conflict, be it Ukraine or Russia, and those acting on behalf of a state or independently have clearly defined responsibilities," he stressed, promising an independent investigation into each case.
Meanwhile, Russia continues to accuse Ukraine of committing crimes and calls the ICC a biased and politicised organisation.
Canadian parliament recognises Russia's actions in Ukraine as genocide
Canada's parliament has condemned Russia for its actions in Ukraine, which have been described as genocide.