Brutal mass repressions against women in Belarus
On the 25th of March 2017 a number of cities and towns of Belarus held peaceful manifestation to mark a historic event – the creation on that date in 1918 of the Belarusian People's Republic in 1918. The day is known as Freedom Day (Dzen' Voli) and is currently an unofficial holiday in the country.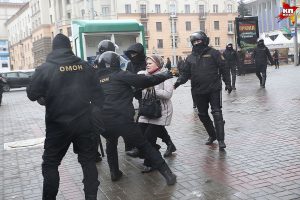 Peaceful rallies met rather fierce reaction from the authorities that thought the best way to deal with them is a brutal crackdown. Hundreds of peaceful participants and journalists are detained and beaten.
It is very hard to compose an up-to-date chronicle of the events and a record of the affected people: the list of oppressions is being constantly updated as arrests are being carried out in various towns. The fate of many detained women is not known at this very moment.
We collect these data methodically; a report based on the results of this work will be prepared and circulate as soon as possible.
On the 26th of March 2017 the Ministry of Foreign Affairs of the Republic of Belarus, under the leadership of Vladimir Makei, stated that the Belarus's law-enforcers acted "appropriately" to the situation.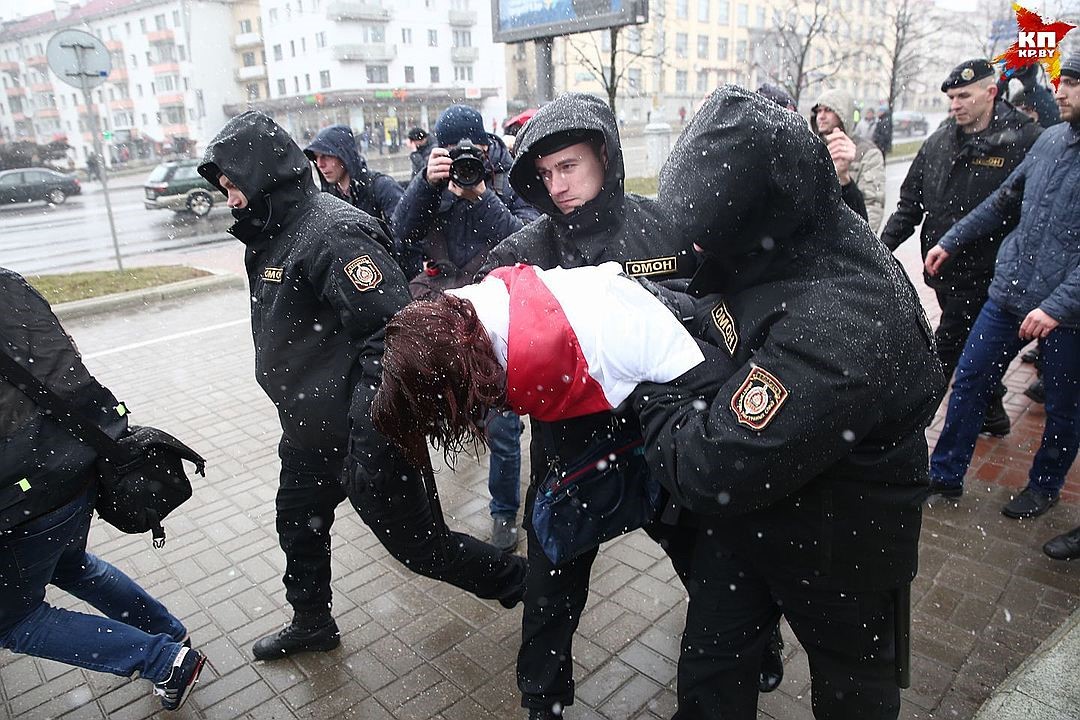 "Our House" and "Adliga: Women for Full citizenship" are strongly disagree with this assessment of the situation and demand to stop repressions against the peaceful (female) citizens, activists and journalists.
We are yet to see what sort of evidence Mr. Makei has to demonstrate in support of his point of view; meanwhile what follows is our argument supported by a number of images from various independent media on how "inappropriately" the police handled, or indeed mishandled, the situation. This is police violence in the public space against the female citizens, peaceful protestors, and journalists.